Category Archives:
Blog only
This is where there's no TV here on Huliganov TV. It gathers together in one place where I've just used words and images without video links.
If someone wishes to learn from English with no previous success in language learning either French, Spanish, German or Italian then I recommend starting with Paul Noble's audio only courses, published by Collins. For 8 further languages, namely Chinese, Japanese, Arabic, Greek, Russian, Polish, Dutch and Portuguese I recommend the Michel Thomas series to absolute beginners. After these courses, or from the start for languages not covered by those courses, I recommend Pimsleur courses. All these are audio only courses and are done with no teacher following the instructions outlined by the presenter.
Once this audio material has been front loaded, it is time, if the learner is still enthusiastic, to work through a written course. Most of these also have audio which should be used earlier in the process rather than later. Good courses include such series as Colloquial by Routledge, the Teach Yourself series (older courses tend to be better than new in that series) Living Languages and the Essential grammar series.
To learn the material in the written courses I recommend my own method called the Goldlist method which is free on the internet if you google for it. It helps to memorise written material to the long-term memory with the least possible total time of engagement per word or phrase. It is more effective than having a teacher who will try to activate sparse knowledge too soon.
You should aim to develop fluency in reading because the difference between fluent reading and fluent speaking is three days of immersion. Not a hundred lessons at 20 dollars a shot. Teachers are only really necessary for languages where you cannot tell the pronunciation from the writing or which have highly complex writing systems – and for tonal languages for those encountering this for the first time. A teacher is more likely to impede the adult learner in most Inter-European language learning.
One small word of warning to the absolute beginner – be ready for words and phrases in the language you know to be used completely differently in the other language. Just to give you an example, take the English "What's happening now?" In French this would be "qu'est ce qu'il se passe maintenant?" Now this means exactly the same in terms of what the French would understand as the English phrase "What's happening now?" but if you literally translate each of the elements in the French phrase, you get "What is this that he passes handholding?" If a French person tried to learn English using a verbatim approach as you can see he would not make himself understood, but equally anyone trying to put "What is happening now?" word for word into French will find that they come up with something equally nonsensical to the French, moreover the words you would need to do it do not even exist.
I met an Australian one time who said he was "orry" when I asked him how he was. I said "Orry? What's that?"
"That's French, mate",
"You mean 'horrible'?"
"No, mate, it's French for "good", I'm good, mate"
"How is "orry" French for "good"?"
"What? You're a linguist and you don't know the French for "goodbye" which is "orry-vwar"?"
I smiled at the wit and then it gradually dawned on me that the guy wasn't joking. This is the biggest hurdle people have at the beginning, an expectation that the target language is going to work just like their own, you just slot other sounds in instead of the English ones. Sorry, but it doesn't work that way.
If you can get your head around that, then you are ready to approach a foreign language.
You wanna know why Indian Students are disliked abroad?? read on…..It was the first day of a school in USA and a new Indian student named Chandrasekhar Subramanian entered the fourth grade.
The teacher said, "Let's begin by reviewing some American History. Who said 'Give me Liberty , or give me Death'?"
She saw a sea of blank faces, except for Chandrasekhar, who had his hand up:?'Patrick Henry, 1775'he said.
'Very good! Who said 'Government of the People, by the People, for the People, shall not perish from the Earth?"
Again, no response except from Chandrasekhar. 'Abraham Lincoln, 1863′ said Chandrasekhar.
The teacher snapped at the class, 'Class, you should be ashamed. Chandrasekhar, who is new to our country, knows more about our history than you do.'
She heard a loud whisper: 'F ___ the Indians,'
'Who said that?' she demanded. Chandrasekhar put his hand up. 'General Custer, 1862.'
At that point, a student in the back said, 'I'm gonna puke.'
The teacher glares around and asks 'All right! Now, who said that?' Again, Chandrasekhar says, 'George Bush to the Japanese Prime Minister, 1991.'
Now furious, another student yells, 'Oh yeah? Suck this!'
Chandrasekhar jumps out of his chair waving his hand and shouts to the teacher, 'Bill Clinton, to Monica Lewinsky,1997′
Now with almost mob hysteria someone said 'You little shit. If you say anything else, I'll kill you.' Chandrasekhar frantically yells at the top of his voice, ' Michael Jackson to the child witnesses testifying against him, 2004.'
The teacher fainted. And as the class gathered around the teacher on the floor, someone said, 'Oh shit, we're screwed!' And Chandrasekhar said quietly, 'I think it was Lehmann Brothers, November 4th, 2008′.
The WordPress.com stats helper monkeys prepared a 2014 annual report for this blog.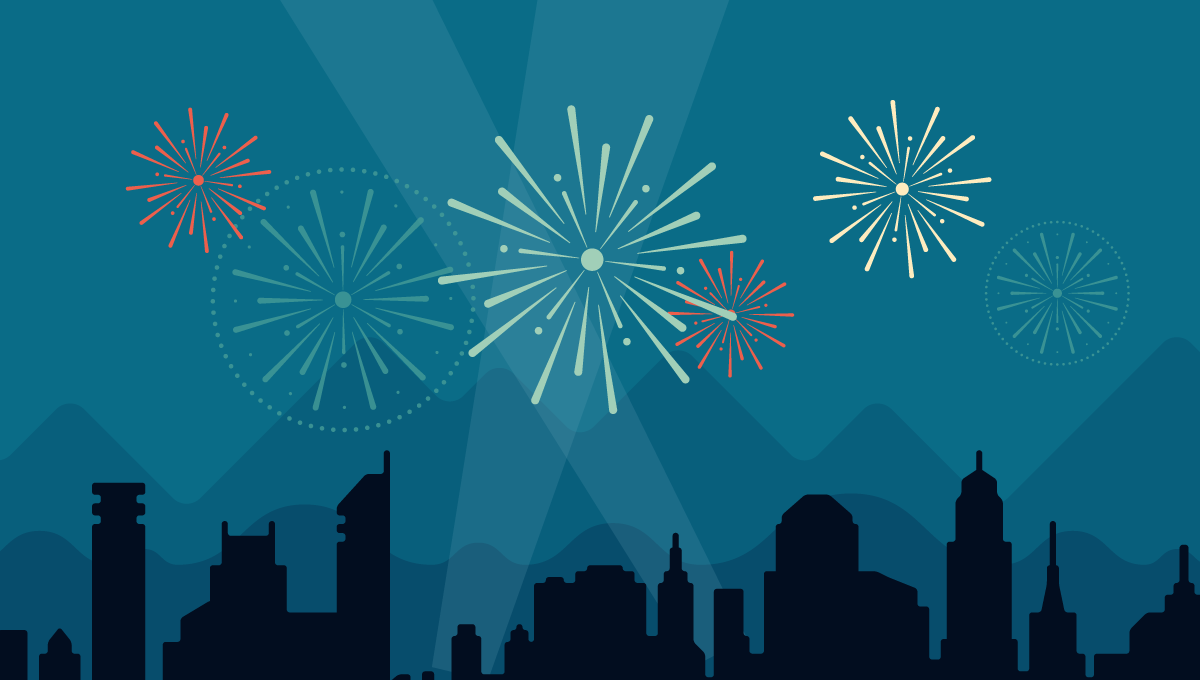 Here's an excerpt:
The concert hall at the Sydney Opera House holds 2,700 people. This blog was viewed about 38,000 times in 2014. If it were a concert at Sydney Opera House, it would take about 14 sold-out performances for that many people to see it.
It is certainly more practical to learn speech without writing in Japanese than it is in, say, Latin or ancient Greek. It's a bit of an onus getting anyone to chat to you in Latin these days as in vocal chatting using the mouth rather than a keyboard, whereas writing is a breeze as they've got the American alphabet. If you can say it, you can write it.
Japanese can be written in Romaji (literally "Roman letters" but of course they mean American ones, really). For Russians there is also a version of Rosjiaji which is commonly seen in sushi restaurant signs and menues in Moscow. You get the Japanese in cyrillics but they write "si" for "shi" and "va" for "wa", which is a bit annoying. There are much more annoying things than that in Moscow, though. Just try and buy a burial plot and you'll know what I mean. For Hebrew letter transliteration, they even have Jumanji, named in honour of the comedian Robin Williams.
So a good idea is to take Japanese in four or five stages, firstly do a bit with audio only using like a Pimsleur course and then do the grammar all through one time just with transliterated writing in your own alphabet. Then the second pass is to do that whole thing over once again but with the Japanese writing hiragana instead of Roumaji, Jumanji, etc, and then the third is to introduce katakana where it is appropriate. The final stage is to bring in the actually Kanji – so-called because you need a real can-do mentality to get through them. These are the Chinese symbols which refer to whole words but unlike in Chinese they may have one, two, or multiple readings or even be part of special "ateji" constructions (so-called because you probably won't believe this) where the usual readings have nothing to do with how it gets pronounced in one particular special combination with another symbol.
Even speaking Japanese and using Romaji only is not exactly a keiki-wouku – you have plenty of complexity such as the fact that men and women use different words and different syntax, there are potentative verbs, verbal pairs for transitive and intransitives and the forms are not generally predictable or even memorable, there are benefactive verbs that describe the direction of benefit that practically need to be paraphrased when translated into other languages, and there is Keigo, or polite language, which is made up of using verbs and nouns which elevate the other person and his or her circle which being humble about one's own uchi set, ie. one's person, one's own belongings and one's family or team. You can of course learn Japanese at a level where the nuances of polite language are ignored and you just use -masu forms to everyone, but in certain company that is just going to make you sound like a fairy.
Given that real mastery of Japanese even at a spoken level only is such a tricky business, one may as well do the extra work and not go to the trouble of learning a challenging language but still looking like a functional illiterate. There is more fascination in the Kanji, which have a long history often better prerved in the Japanese forms than in the revised forms used in China today. Learning the Kanji gives you a unique jump off point into learning one or more of the Chinese languages.
One of them is a primitive primate from a little visited location which brandishes an extended third finger to the world, as it peers out of bulbous yellow eyes and the other is the Aye aye. So are Daubentonia madagascariensis and the leader of the Scottish Nationalists in any way related? I think we should be told.
Regular readers of this blog will, I hope, excuse me for canvassing the opinions of people over the age of 59 and just from the UK, but this is a little piece of research just to guage an idea I had. I will not say what the idea is now but I will later, I just don't want to colour the results. Please share this with as many people 59 or over from the UK as you can.
Thanks for taking part with an honest answer and please let as many people who had the chance to vote in that Referendum know, then the results will be meaningful.
As far as I know there is no way for your answer to be identified with you unless you comment, which you are welcome as always to do. Certainly I can't do it, so please answer with confidence.