Category Archives:
Blog only
This is where there's no TV here on Huliganov TV. It gathers together in one place where I've just used words and images without video links.
You've been learning a foreign language for many years and are now in possession of good vocabulary and near-perfect knowledge of grammar rules, but you're still faltering when you've got to deal with quite basic situations. Does this sound familiar? The problem could be that you've been recognising only words as semantic units hoping to learn and then glue them with grammar. The solution could lie in devoting a bit of attention to higher order semantic building blocks of speech.
In this article I would like to share my perception of the semantic speech structure and the different roles of semantic building blocks. Before I continue, I would like to stress that neither do I claim absolute novelty of the approach, nor the standard of strictness found in books by such pundits as Halliday et al.  Moreover, the semantic perspective of speech I'm going to be talking about is one-sided as it ignores grammar, so it would probably suit only rather advanced learners who've got used to taking everything with a pinch of salt. Nevertheless, the approach helped me immensely in my foreign language studies and I feel it might be of help to others as well, and I shall proceed.
So what are those semantic building blocks I was referring to? I recognise the following semantic levels of speech.
0. Basic set lexical units: words.
Set word combinations: collocations. Typically, they are more or less fixed combinations, for example 'to throw a sickie'. However, in the context of the structure proposed I would also interpret quite loose word combinations such as 'good advice', 'highly recommend' as collocations, as it is done by some linguists*.
Set expressions. These are "Lovely!", "How dare you …?", "That's gross…", "I'm afraid I can't." The main difference between the levels 0 or 1 and the level 2 is that there is now a communication function superimposed on the words/collocations to express your feelings, your situation, your status and so on.Note another aspect to the difference introduced at the level 2: although set expressions can consist of only one word, as in the above example with "Lovely!", there is context as something that adds to the basic meaning or even changes it altogether. Specifically, when asked to confirm the details of your taxi order, you reply "Yes, that's correct," and they reply back "Lovely. Your cab is going to arrive in about five minutes." In this context 'lovely' has the connotation 'understood; OK; it suits us', which you won't find if you consult, say, the Oxford English Dictionary entry for 'lovely'.
Set roles: yet another meaning can be superimposed on the speech, and it is the one of modality, or your attitude to what's going on and it can be aptly inserted by the skillful use of 0, 1, 2. To illustrate, if you are a 'disgruntled customer', like Mrs Richards in Fawlty Towers, you would claim %you've never met such insolence in your life%; if you are, on the contrary, the one who has to deal with such customers, and you don't want to 'get off on the wrong foot' with a valuable client you would probably try to explain that %it was not your intention to create such an awkward and embarrassing situation%. This client-staff relationship example within the level 3 shows that in the same context – the feature of the level 2 – different roles suggest different language. Other examples of set roles include a bickering couple, a boss and subordinates, friends having a square talk.
To summarise, the mathematics of the speech semantics goes as follows:
0s as provided by the LANGUAGE;
0s + 0s = 1s as provided and governed by the LANGUAGE;
0s or 1s + function/context of SPEECH = 2;
2s + other bits as dictated by the SOCIAL role/archetype = 3.
Now, what I suggest is that instead of struggling with 0s to say something appropriate in terms of 3, we try it the other way round. Namely, you first choose your character or your role (3) depending on what you want or have to do in a particular situation, and all the rest unfolds automatically as a given situation tells you what expressions (2) consisting of what collocations (1) and finally words (0) you should use. Actually, at its heart this viewpoint of placing acting in the centre is not at all new: just recall the passage from William Shakespeare starting "All the world's a stage…" and the quote from Victor Hugo: "Life is a theatre set in which there are but few practicable entrances."
It seems also pertinent to draw an analogy between a speaker of a (foreign) language and a music composer, since not only does the latter learn the notes, but also the scales, the harmony, and so on. Moreover, in many cases the restrictions and set combinations of the musical form appear to be by no means an impediment to the composer's creativity.
Finally, a few more words to the reader: I hope you enjoyed reading my first article on LinkedIn. If it actually does happen that my approach arouses interest, I would be happy to write a continuation of this article that would address not the understanding but the acquisition of higher order semantic content in a foreign language, so please do comment.
Footnotes and References
*In fact, the most extreme case would be if any word combination is regarded as a completely original collocation, i.e. both 'he drives a car' and 'he was driving a car' would be thought of as different units, so there would be no need for grammar as everything becomes lexical.
The background picture is by Peter Worsley.
By Maksim Sokolov, rebroadcast here with his permission.
A Facebook friend whom I shall call Miriamm (not her real name) asked me:
Hello, Hallo, Hola, Shalom, Ave, Chaire, Zdravo, Sei mir gegrüßt, sei mir geküßt, etc, etc…

I have a question about the Goldlist Method.

I have already asked this in the Polyglot group, but I didn't get an answer, and somehow I can't tag you, so that you get notified.

So, my question is:
Where do you take your first 25 words for the Headlist? Are they just random words or do you read an article, take notes during a lecture, watch a movie, whatever?

I have used Anki for quite long, until I got frustrated by the huge number of words it forced me to repeat before going on. I'm testing Memrise now and it often gives wrong pronunciations (it writes poder, but it says "el poder" for the verb "to be able to" in Spanish…)

It is annoying, because it gets hardwired in my brain like that.

Plus, it just takes random words without any context or grammar built around them.

I want to try the Goldlist method. I wonder how it works to skip the short-term memory, though. If I read an article beforehand and take the unknown words from there for my Headlist, they are already in my short-term memory by the time I write my list, aren't they?

I read somewhere a while ago that you have to hear or read a word in five different contexts to be able to use it actively.

So, ok, I write my headlist and DO NOTHING (???) for two weeks?

If I hear or see a word from the headlist again in the meantime, it already tickles my memory before I should write my second list, right?

So how can I try the Goldlist method according to the rules?

Do you have a detailed video about it without the charming Russian accent? :-)

Should you start a new Goldlist method experiment or challenge set to a certain starting date, please include me. Maybe I should try it with a language that I don't know yet, maybe Swedish.

Anyway, I don't know why, but my brain can't learn a new language in my mother tongue, which is Rhaet-Romansch. It slows me down extremely. I always learn the grammar of a new language in German and English in parallel, so my Goldlist would also have three columns.
Miriamm, you start a new Goldlist using various kinds of material depending on where you are with the language. At an early stage (assuming you have done some audio only work like a Pimsleur or Michel Thomas course first, so that you have some basics and a knowledge of how the language sounds) you'll pick maybe a Teach Yourself series book or a Colloquial series book, Living Language, Assimil, you name it.
What goes in the Headlist is the vocab, the grammar notes, example sentences, everything you need in order not to need the book with you when you distil it. You do these 25 at a time because that's what fits on the top left of a double-page in a writing book 40 lines deep, while leaving enough space for the future distillations.
When you've done one of these, taking maybe 20 minutes if you have the material prepared at hand, then you take the page after a ten minute break in which you did something else, like walk a kilometre, make a coffee, peel some vegetables, go to the toilet, etc etc, and you do turn to the next double page in the writing book to do another 25. This is the complicated bit as it involves taking the right hand sheet of the double page in between your fingers and moving it to the left, ensuring you only take one sheet and not 2 at a time. It is known as "turning the page"and does not generally take two weeks to do. The point about the two weeks is  that you do not review the earlier material, instead you carry on deep into the book even though you have not necessarily memorised the earlier material, because you need the book in the Headlist and you'll memorise the whole thing on later distillations.
This is a bit counter-intuitive for those who are used to really covering and memorising one chapter before they go on to the next and so on until they finish the book, at which point they put the book away and don't need it again. It is a completely different, but far more effective, way to work through the book, and commit it to memory.
The thing to do once all the material in a book has been covered is either to get a more advanced book to work from or to work through a small dictionary, or start literature work.
In this way you can go from beginner to post-graduate levels all in a single memory system, tracking your vocab numerically and measuring the degree of memorisation of the material all the way.
By the way, don't miss Christopher Huff's Academy Award-Winning four minute movie about the Goldlist Method:
Now let me come to the additional point which you mentioned about the fact that your short-term memory is switched on while noting words down from reading an article.
My tendency would be to use the Goldlist as the direct place you note down the words and then their German and/or English equivalents once you have checked them in your dictionary or from a translation of the article (which is why I like to use literature, there is usually an audio-book to listen to, and then you can read the foreign language text to grab any bits you didn't really understand form the audio, and then finally read the translation in your own language for what you didn't quite understand in the foreign language original. Right now I am in this process for Hermann Brochs "Die Schlafwanderer" as far as German is concerned.
I would not say that this process switches on a short-term memory learning process. You are focused on understanding a passage and not on committing it by dint of force to a memory to be tested on next Tuesday. Therefore some of it will of course be remembered short term but the long-term memory is free to make its usual samples in a relaxed way and the more you like the story the better that should work. With the Goldlist Method, you carry on confidently with further material and if you happen to come up with the same word again and write it again, this is really no big deal. It happens to everyone now and again. When you know that word as you will after 1-3 distillations most likely, you'll be able to kick it out even more rapidly so what you lose on the swings, as we say, you gain on the roundabouts. The point is not to repeat material intentionally, partly because it wastes time, you don't need it for this way of learning, and partly because two frequent repetition builds the kind of synapses which are intended to disintegrate after two weeks, for reasons deep in our history and connected to the lunar hunting cycle.
One YT user asked today:
"Hello, Mr. James. I wanted to say, thank you for sharing this great information about the long term memory. It all makes perfect sense, and I have started a Gold-List for my language learning! I have a couple questions, if you are able to answer I would greatly appreciate it! Do you recommend the use of flashcards at all for learning a language? I understand for the Gold-List, you should avoid the words you wrote down on the list for not less than two weeks, but should you not think about the words at all? I suppose using flash cards would "jog" your short term memory again, but I am not certain. Maybe they are just different strategies, and don't work together. Also, if I am trying to practice with sentences, should I not use the words I wrote in the list, or only after it "passed"."

Here is the answer I wrote:
Please join the GoldList Method User Group on Facebook if you can. That way, good questions like these are flagged up for a bigger audience. Anyway, here goes:
1) flashcards are the standard system but they are a bit fiddly. You have to really manipulate a lot of small pieces of paper. if you actually want to do a nice big project with thousands of words and you want a proper card that will withstand all the mauling, it is a good deal more expensive and when the wind wafts in the window you'll wish you had used a book.
The other thing about even on line flashcard systems is that in the classic system you are presented with them a lot of times until you can remember them, but not always are you asked to write anything. Without a re-write, it may be hard to know if you are doing a proper re-presentation of the material to the memory. Re-presenting material to the memory when you may have learned it only to the short-term memory is deceptive. People are sure they have learned things on systems like Memrise, Anki, Supermemo, etc when actually they haven't. GLM calls for a bit more patience in the process but saves you a lot of time in the long run and makes sure that your long-term memory is optimised.
I am not sure how I could test this scientifically, but it would not surprised me to discover that the method even trains the L/T memory to be more effective. After all, if you show your body that you are relying and using a function, usually that function gets stronger, and if you are learning mainly to the short-term memory with methods of short-interval repetition, I would not be at all surprised if the long term memory even weakens as a result. Don't take this paragraph as science, it is however reasoned speculation.
Cards might make the thing a bit more "gamey" but unless you have someone else committed to play it with you that might not be such great fun in reality as it appears before you do it.
2) About not using words on the list during the interim of 14 days – I notice that some people get a bit stressed about this and worry that they are going to be using the words in the intervening period and that then they will be still in the short-term memory when it comes to reviewing a list after 14 days. Let me say a couple of things on this point. Firstly, most people who are in the phase of trying the goldlist don't use it exclusively as their only approach to a given language, while there are some others who, once they become convinced that GLM is the most effective approach, pretty much use only that, or, as in my own case, I use only the Goldlist once I have front loaded one or two audio-only courses to give me a good mental pronunciation of the new language, and then I get on and start the big project with GLM, but even then I migtht use more than one set of materials and alternate between different sets and even if I only have one set, some words are going to keep re-appearing. These are probably mainly words with a very high frequency in the language. I wouldn't worry too much if they are not going through the GLM as efficiently as some other words – as these are the high frequency words of the language you can't help coming across them a lot, you always will be coming across them a lot, and one way or another as long as you persevere you will certainly learn those higher frequency words. The trick is not to keep representing that list in that form to yourself in the fermentation period of at least 14 days. Don't return to that same material, leave it be, but also don't sweat it if the same words come up in different material.
I hope I understood and answered the questions OK. I'll copy this also in a couple of other places so others can benefit from your good questions.
If someone wishes to learn from English with no previous success in language learning either French, Spanish, German or Italian then I recommend starting with Paul Noble's audio only courses, published by Collins. For 8 further languages, namely Chinese, Japanese, Arabic, Greek, Russian, Polish, Dutch and Portuguese I recommend the Michel Thomas series to absolute beginners. After these courses, or from the start for languages not covered by those courses, I recommend Pimsleur courses. All these are audio only courses and are done with no teacher following the instructions outlined by the presenter.
Once this audio material has been front loaded, it is time, if the learner is still enthusiastic, to work through a written course. Most of these also have audio which should be used earlier in the process rather than later. Good courses include such series as Colloquial by Routledge, the Teach Yourself series (older courses tend to be better than new in that series) Living Languages and the Essential grammar series.
To learn the material in the written courses I recommend my own method called the Goldlist method which is free on the internet if you google for it. It helps to memorise written material to the long-term memory with the least possible total time of engagement per word or phrase. It is more effective than having a teacher who will try to activate sparse knowledge too soon.
You should aim to develop fluency in reading because the difference between fluent reading and fluent speaking is three days of immersion. Not a hundred lessons at 20 dollars a shot. Teachers are only really necessary for languages where you cannot tell the pronunciation from the writing or which have highly complex writing systems – and for tonal languages for those encountering this for the first time. A teacher is more likely to impede the adult learner in most Inter-European language learning.
One small word of warning to the absolute beginner – be ready for words and phrases in the language you know to be used completely differently in the other language. Just to give you an example, take the English "What's happening now?" In French this would be "qu'est ce qu'il se passe maintenant?" Now this means exactly the same in terms of what the French would understand as the English phrase "What's happening now?" but if you literally translate each of the elements in the French phrase, you get "What is this that he passes handholding?" If a French person tried to learn English using a verbatim approach as you can see he would not make himself understood, but equally anyone trying to put "What is happening now?" word for word into French will find that they come up with something equally nonsensical to the French, moreover the words you would need to do it do not even exist.
I met an Australian one time who said he was "orry" when I asked him how he was. I said "Orry? What's that?"
"That's French, mate",
"You mean 'horrible'?"
"No, mate, it's French for "good", I'm good, mate"
"How is "orry" French for "good"?"
"What? You're a linguist and you don't know the French for "goodbye" which is "orry-vwar"?"
I smiled at the wit and then it gradually dawned on me that the guy wasn't joking. This is the biggest hurdle people have at the beginning, an expectation that the target language is going to work just like their own, you just slot other sounds in instead of the English ones. Sorry, but it doesn't work that way.
If you can get your head around that, then you are ready to approach a foreign language.
You wanna know why Indian Students are disliked abroad?? read on…..It was the first day of a school in USA and a new Indian student named Chandrasekhar Subramanian entered the fourth grade.
The teacher said, "Let's begin by reviewing some American History. Who said 'Give me Liberty , or give me Death'?"
She saw a sea of blank faces, except for Chandrasekhar, who had his hand up:?'Patrick Henry, 1775'he said.
'Very good! Who said 'Government of the People, by the People, for the People, shall not perish from the Earth?"
Again, no response except from Chandrasekhar. 'Abraham Lincoln, 1863' said Chandrasekhar.
The teacher snapped at the class, 'Class, you should be ashamed. Chandrasekhar, who is new to our country, knows more about our history than you do.'
She heard a loud whisper: 'F ___ the Indians,'
'Who said that?' she demanded. Chandrasekhar put his hand up. 'General Custer, 1862.'
At that point, a student in the back said, 'I'm gonna puke.'
The teacher glares around and asks 'All right! Now, who said that?' Again, Chandrasekhar says, 'George Bush to the Japanese Prime Minister, 1991.'
Now furious, another student yells, 'Oh yeah? Suck this!'
Chandrasekhar jumps out of his chair waving his hand and shouts to the teacher, 'Bill Clinton, to Monica Lewinsky,1997'
Now with almost mob hysteria someone said 'You little shit. If you say anything else, I'll kill you.' Chandrasekhar frantically yells at the top of his voice, ' Michael Jackson to the child witnesses testifying against him, 2004.'
The teacher fainted. And as the class gathered around the teacher on the floor, someone said, 'Oh shit, we're screwed!' And Chandrasekhar said quietly, 'I think it was Lehmann Brothers, November 4th, 2008'.
The WordPress.com stats helper monkeys prepared a 2014 annual report for this blog.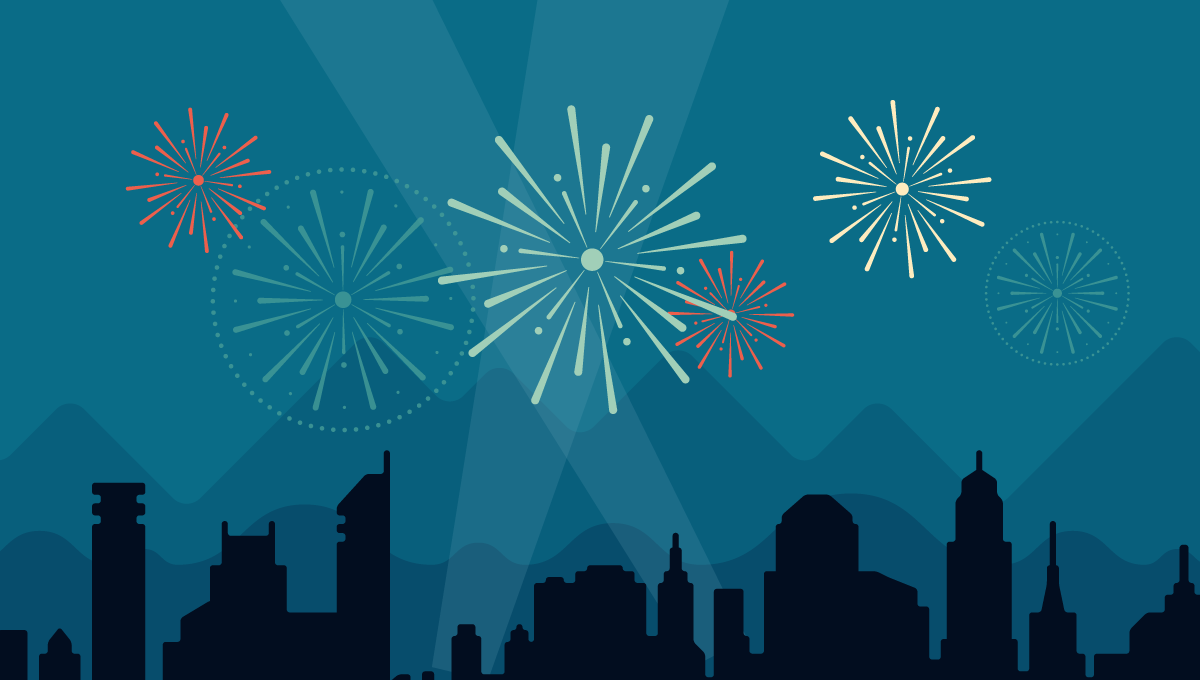 Here's an excerpt:
The concert hall at the Sydney Opera House holds 2,700 people. This blog was viewed about 38,000 times in 2014. If it were a concert at Sydney Opera House, it would take about 14 sold-out performances for that many people to see it.