Category Archives:
Blog only
This is where there's no TV here on Huliganov TV. It gathers together in one place where I've just used words and images without video links.
They talk about Eskimos having two hundred words for snow, that's nothing.
In my conlang I am working on, Windish, there are precisely 78,125 words for farts.
The words for farts are all seven letters long. The first letter refers to the duration in seconds. If it is less than half a second, it is B, up to one second is D, one to two seconds is F, two to four seconds is G and K is for anything over four seconds.
Noise level is the second letter. A is noiseless. E is if it would have been heard in a silent room by people listening for it. I is small noise. O is quite loud, and U is a cathedral organ.
Third letter refers to smell level. H is smell free, L, N, and R increase on that while S is a tram-clearer.
The fourth refers to moisture level, with J for a dry fart, M P and T with medium moisture. T already produces skidmarks while Z needs an immediate change of underwear and probably outer wear too.
The fifth is volume of gas overall, again on a sliding scale going through the vowels A E I O and U.
In sixth you have degree of control with X being performed on purpose, R is one that was held in for a while and then released at will, N is normal level P is lower than average preparation time and L is totally unexpected. Usually a corollary of standing up or changing one's sitting position.
Which brings us nicely on to the seventh letter. Bodily position – we take as official the position at the start of the fart. T is a seated fart, standing still is F while K is while walking or running. Lying in a bath or while sleeping is M (although some ancient dialects of the conlang use N for the latter although this is frowned upon as it is considered vulgar) while farting during sex (in any position) is S.
So for example a Kuszuls is like everyone's nightmare while a Bahjaxt is pretty harmless and happens to most of us several times a day.
Snow, huh!
The UK voted in the Referendum by a very narrow margin the leave the EU. But it is not as simple as that. The process of leaving begins when the UK writes formally to the EU, specifically commencing the process set out in Article 50 of the Lisbon Treaty. The Referendum is technically not binding on Parliament, the overwhelming majority of MPs preferring Britain to stay in the EU. The Prime Minister, Mr Cameron, has said he will step down for a new leader of the Conservative Party to be appointed, sometime in the Autumn, and he will not invoke Article 50, believing that this should be done by the new Prime Minister.
The leader of the "Out" side, Mr Johnson has said that he believes that the EU and the UK will retain access to each other's markets. Mr Johnson adds that "Immigration was not the main issue in the Referendum" and a spokesman for Mrs Merkel has already commented that access to the EU Market for the UK is perfectly possible if the UK pays a contribution to the costs of the market in a similar way to Norway. Incidentally, this model also involves, for all practical purposes, free movement of people. Then what is going to change I hear you ask, and my opinion is "Not very much" The UK and the EU will continue to be effectively a free trade area, there will be movement of people and the UK will contribute to the costs. Read the rest of this entry →
Today's article is in response to a request I had on Facebook Messenger from a Polish youth called Adam.
He complains of having received 10 years of teaching at school in German after which he has emerged with very little German knowledge, and blames this on the teaching. He has however managed to learn English even though he didn't get this kind of classroom time in English. He feels if anything that the lessons at school just served to make him feel bad about German as a language.
This is not to do with any implicit dislike of German people or the country – indeed in 8 months time he means to move there on his own and wants now to learn sufficient German in the intervening 8 months to cope with the move and function properly in the country.
So I agreed to produce an 8 month plan of action for someone in this situation, but it will just be a first 8 months of an ongoing study plan, but in English and here for other people to benefit from who are in the same situation. Read the rest of this entry →
It's time for me to say publicly how unhappy I am about this policy of not allowing me to participate in some of the daily deals because I live in a different EU country to the UK. I am from the UK, I travel and work all over Europe and live in Poland, but in Europe we have a special law (ironically in this context) called the Treaty of Rome which grants us four freedoms, including freedom of the movement of people and of services and of goods.
Nothing can override these freedoms as they are lex specialis. The problem is of course, that the EU in its current form is full of good thoughts and ideas which are applied on a selective basis. When they want our votes we are told we have these rights, but afterwards there are 1001 ways in which they are limited, if only by resources but also by all the special interests which really pull the strings. How can it be that in the EU a publisher can release books in one country but not in another? I understand there can be good reasons to limit that. I understand for example "Mein Kampf" being illegal in Germany, but Mary Beard? What has she been saying that would stir shit up in Poland? Read the rest of this entry →
Just for your information, a title plus the first name is decidedly old-fashioned in English now. We use it for people with very high titles, such as Sir Cliff (Richards), Dame Edna (Everage) but not Lord and Lady. Mr, Miss and Mrs were used only with surname already before Ms was revived in the 20th Century. Ms plus first name is recorded in the seventeeth century. Ms then went out of use for two centuries, (because it is actually short for "mistress" which took on a risqué meaning).
The use of any title less than Sir or Dame plus first name seems decidedly quaint now. One is put in mind of that traditional old Texas oil baron Jock Ewing, who persisted in calling his wife "Miss Ellie" even after they were married and even just before his funeral. I understand that this is a bit of a Texas thing.
In the English-speaking world, first names seem to be in general use now and in the main people do not even ask for permission to switch to it. However there are still situations where deference is called for, such as to a client or a teacher, in which case Mr/Miss/Mrs/Ms or a professional/academic title like Dr or Professor are used with the surname. More highly honorific titles still, such as Excellency for embassadors, highness or majesty for royalty are not usually combined with names at all in direct address. It is also usually appropriate to use the term once in a meeting and then default to "sir, ma'am" after this. The use of first or second name after foreign titles used in English will follow the usage in the language of origin. Examples include Don Giovanni, Sheikh Yamani, Mufti Menk and Imam Bayildi.
I recently expanded my earlier metrical version of the Genesis account of Babel to include some further points on the history of language from that point onwards and beyond the veil of Eternity. Hope you enjoy this and find it edifying.
1.
The earth had once one speech o'erall. One tongue men used, to tell
From th'East to Shinar's plain they came and settled there, to dwell.
Among themselves did they conspire "Bricks let us make," said they
"To building stones them throughly burn and slime for morter lay."
"Go to," said they, "a city great, a tow'r to reach the sky,
We shall construct unto ourselves, our name to magnify
Lest scattered far abroad we be the whole earth's face around"
They built the walls from bricks they'd baked and slime from lime they'd found.
2.
The Lord looked down at Adam's kin and saw their undertaking
He knew that left alone this would become mankind's unmaking
Although still in his infancy, not yet a million souls
Mankind was learning things with which he'd score fatal own goals
Adamic language and long life allowed the human mind
To know and build technologies while immature and blind
The Lord said "See, this people is by language unified
Now can no thing their power restrain their will to realise"
3.
"Now let Us unto them descend, their language to confound
That each the other's speech and tongue no more may understand."
And so the LORD did scatter them all o'er the earth from thence.
Their city no more could they build. Its name is Babel hence:
That there the LORD in mighty pow'r the earth's speech did confound,
And He from thence did scatter them the whole earth's face around.
For here the Lord unto each soul his single language giving
Ensured that man's wish was to be with but close kindred living
4.
And so each man his nearest took and from the crowd did flee
They lived alone until they spoke one tongue per family
The mother taught the babies hers, the father also learned it
The elder siblings got to add some features if they earned it
And families at length combined by dint of need to wed
So tribal languages emerged as Babel's tongues went dead
And tribe fought tribe, and strong tribes grew, their tribal tongue promoting:
The structure ever simpler, the word-stock ever growing
5.
And as they filled the earth and crossed each hill and vale and river,
Some tribes grew great and in due course their languages did sever
Through ice and fire and flood and marsh men walked and faced all dangers
To use all space this world allowed and grow to outnumber angels
And language families emerged that had one time been one
But once again they could no more grasp one another's tongue.
One tribe, the seed of Abraham, in whom all would be blest
Got history and prophesy to cherish for the rest.
6.
But man since Babel always sought to get back there again
To build the city, raise the tower and make himself a name.
To make the countries all one state and into Unions bind
And place a ruler over all, as blind will lead the blind
Each man who tasted power's rush soon hatched the grand ambition
To subjugate all men to himself as slaves to his volition.
But rulership of this world here is but for its Creator.
It is reserved for God the Christ and He shall take it later.
7.
For only Christ makes all things good: he'll teach us what was missing
And speak to us in tongues of men, while angels throng to listen.
And when the Resurrection comes and all things be made new,
That ancient tongue shall sound again, the one that Adam knew.
The lives of men became too short to learn that perfect tongue
But it will be a joy to learn for the forever-young.
And so when we are healed in heart, bodies and minds restored
Again we'll learn that language giv'n to Adam by the Lord.
No, that isn't a typo in the title. Yes, it is another one of my trademark painful interlingual puns.
Fasting – known as "sawm" – during Ramadan is one of the so-called five pillars of Islam, or obligations described in Islamic texts, which many Muslims follow, alongside actions such as prayer, giving alms and making the hajj pilgrimage to Mecca.
Thus spake today's article on the topic in the Daily Telegraph.  They seem to have missed one of the five pillars, as I can only count four there, but such errors have never been known to bother the modern journalist. For the sake of completeness I will provide the whole list of these so-called "pillars": shahadah (or "testifying" which means stating their belief that Allah is the name of the only God and his messenger is Mohammed as if it were fact) prayer, fasting, almsgiving and pilgrimage to Mecca. Read the rest of this entry →
The WordPress.com stats helper monkeys prepared a 2015 annual report for this blog.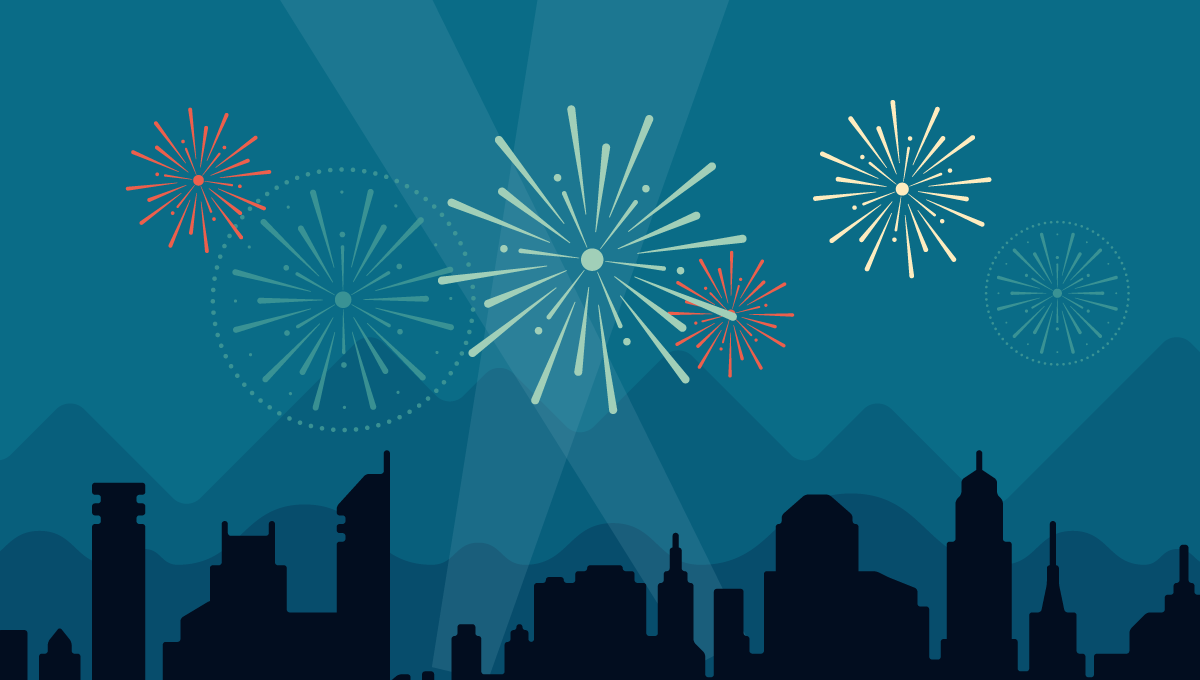 Here's an excerpt:
The concert hall at the Sydney Opera House holds 2,700 people. This blog was viewed about 45,000 times in 2015. If it were a concert at Sydney Opera House, it would take about 17 sold-out performances for that many people to see it.